Attention to detail is key to a successful design.  Each and every tiny aspect of design is important to create a cohesive look throughout.  Designing a space we look at the overall design direction and then keep drilling down through all the layers until every item has been thoughtfully designed, constructed and chosen.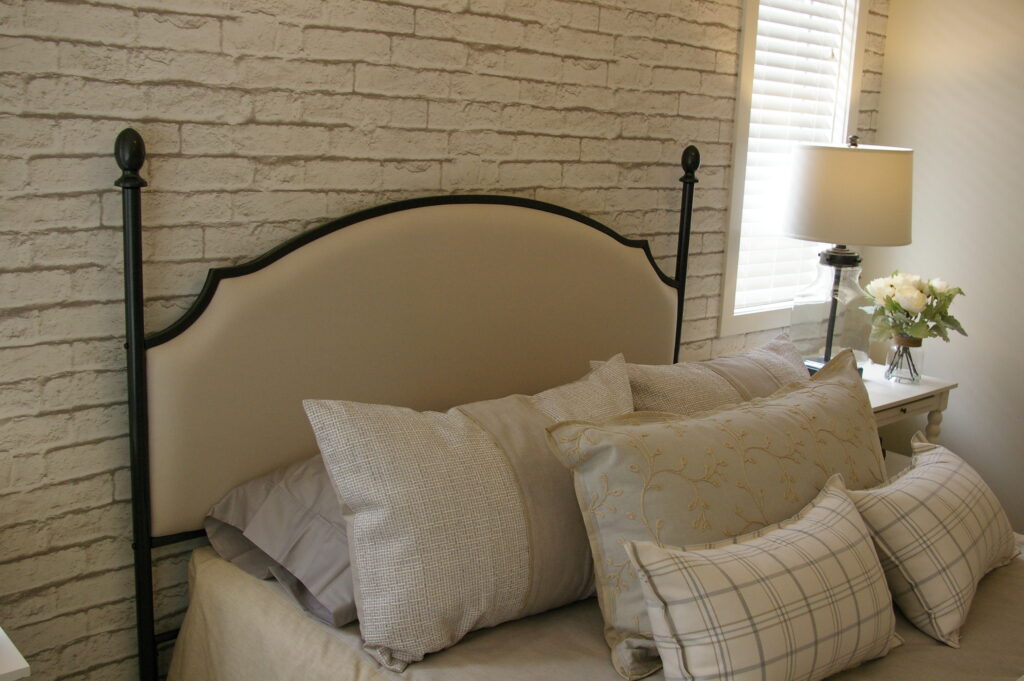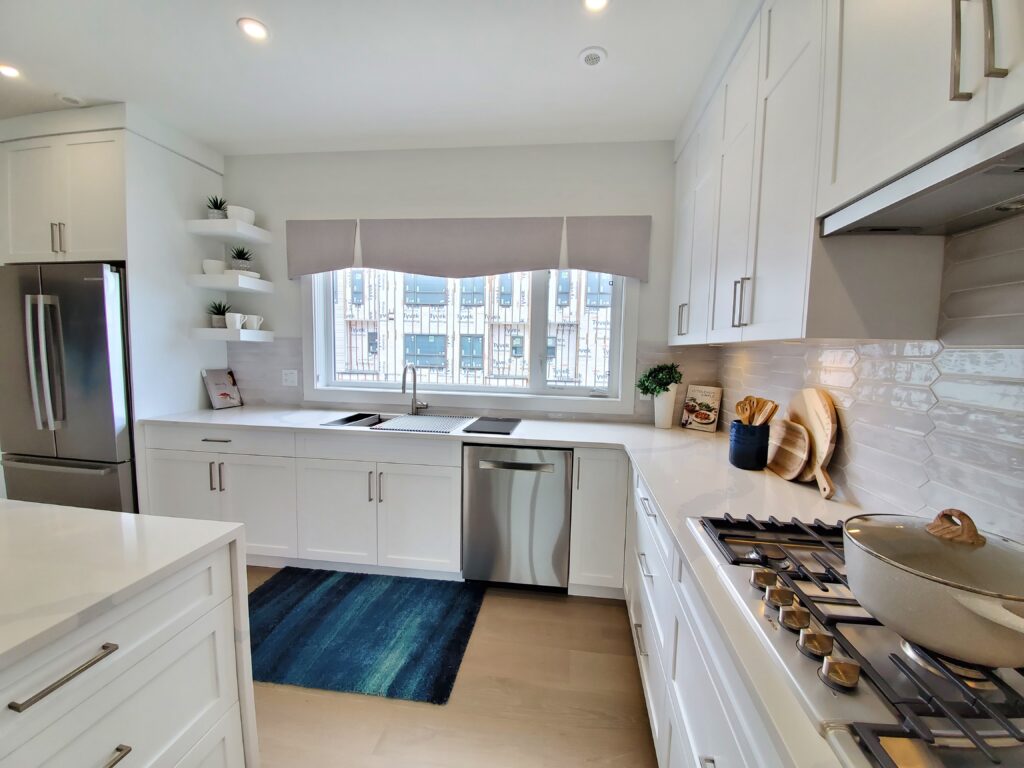 Window treatments add the finishing touch to a well curated space.
We designed this little study/office niche in an awkward space and turned it into a purposeful space. Finding that perfect chair and then the interesting lamp to complete the modern aesthetic of this space.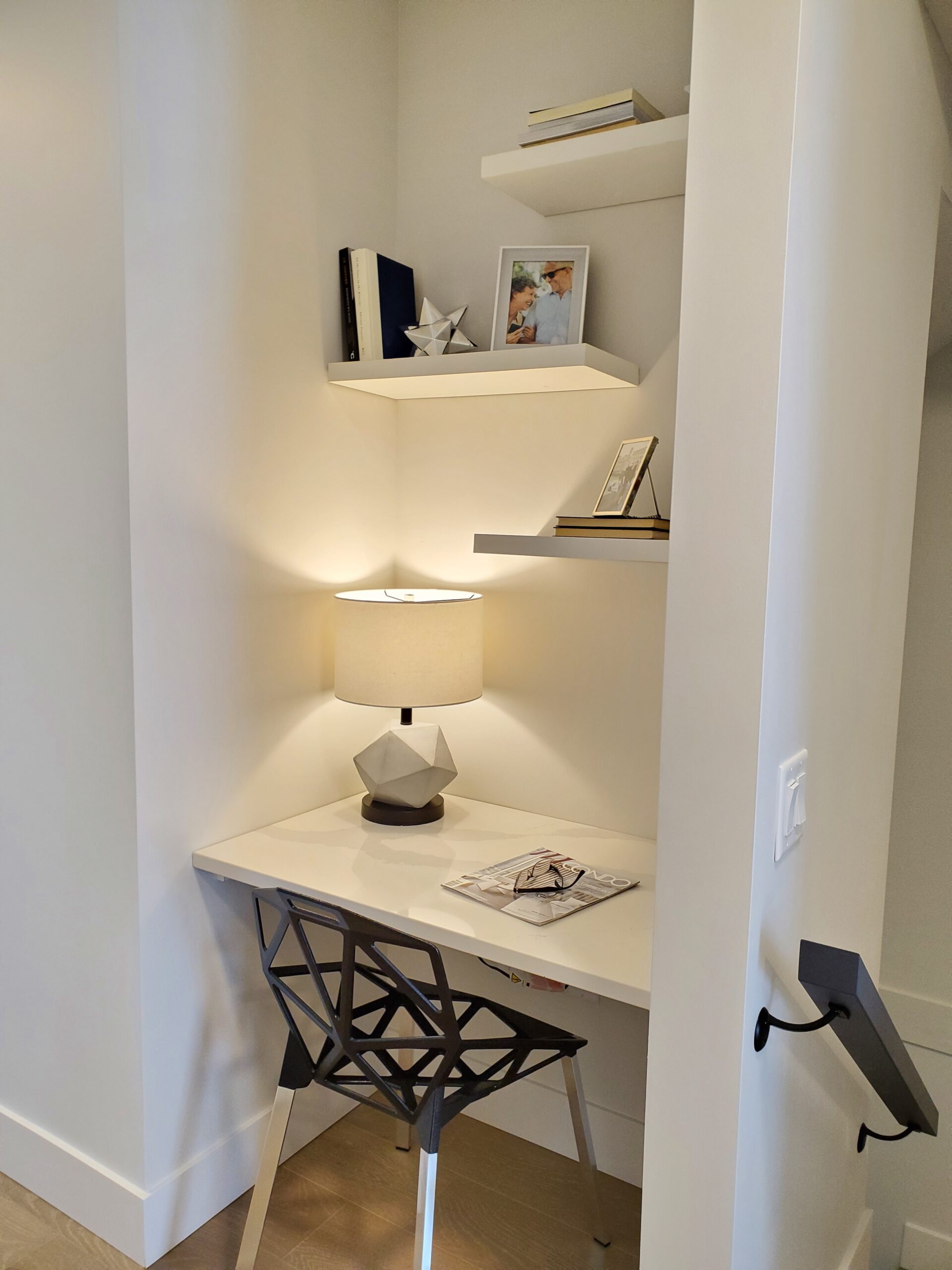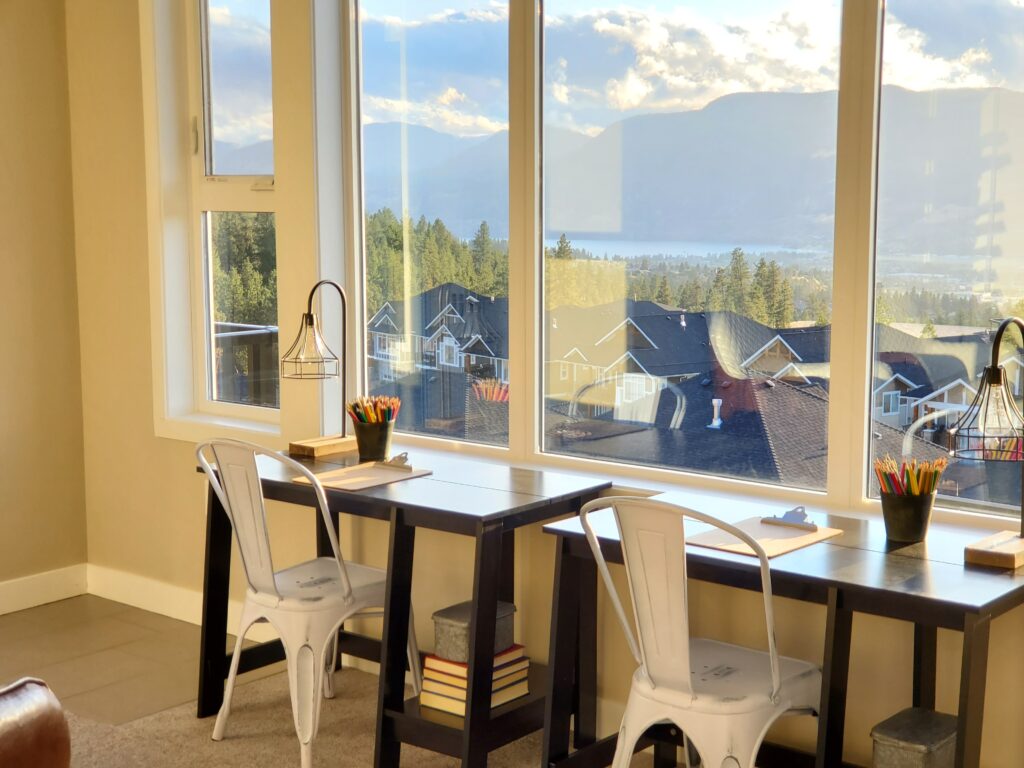 In this stunning home we needed to add a clear delineation of the use of a large recreation room.  We created a perfect inspired study area for young minds.