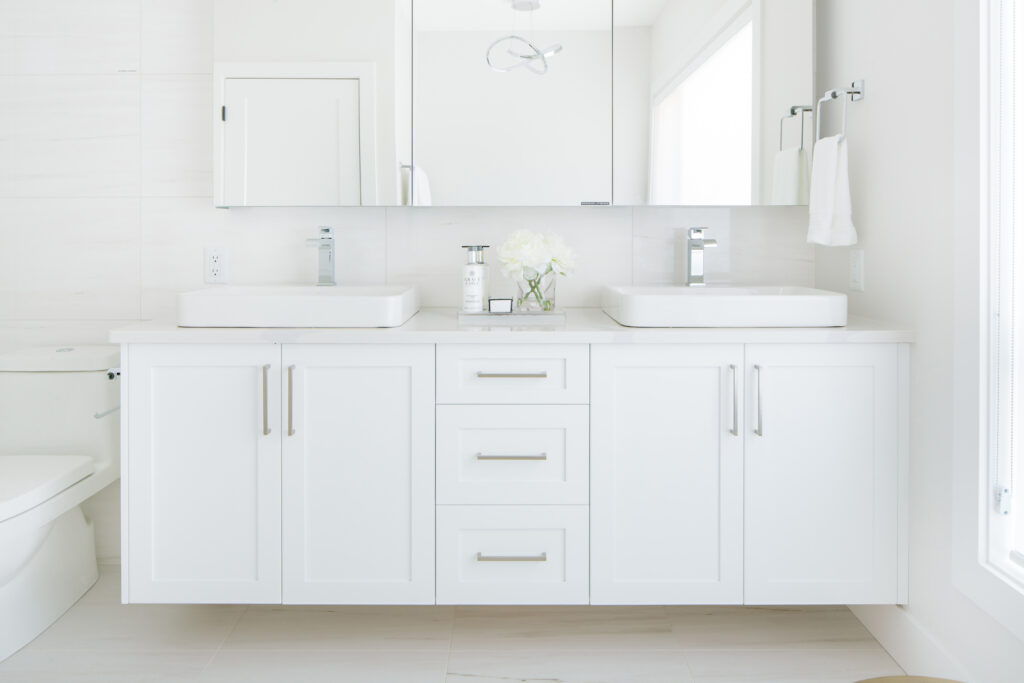 Fresh crisp modern clean lines punctuate this luxurious bathroom.  White towels, luxurious accents and natural elements add to the beauty of this primary retreat.
Design is all about the little details, sometimes the simplest thoughtful touches are all you need to create a sense of calm.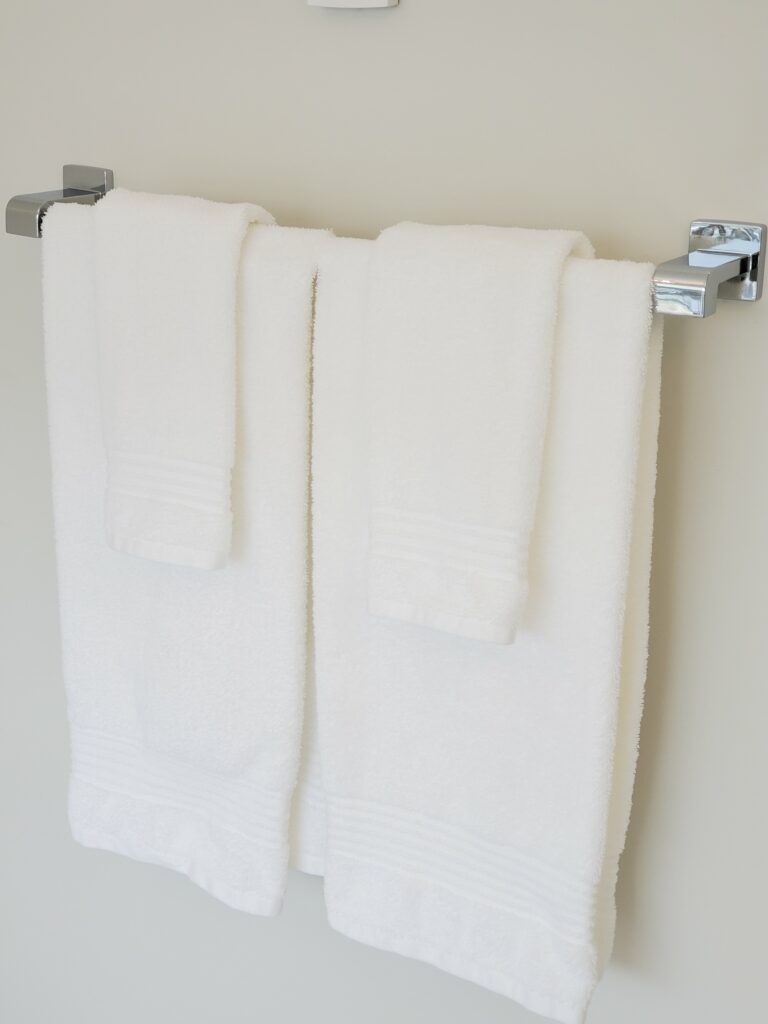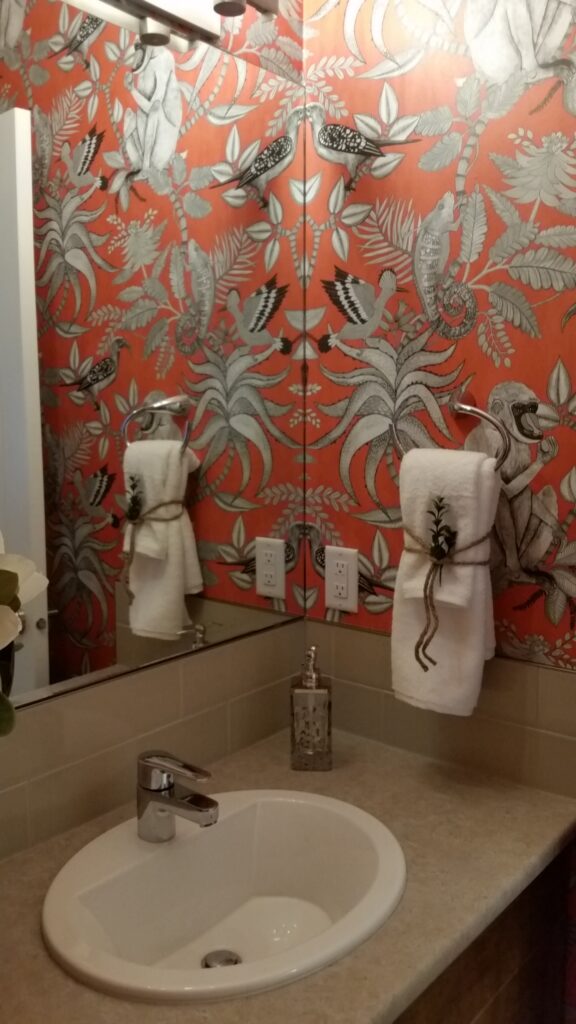 A powder room can be the perfect little retreat to have some fun and really get your guests talking. Monkeys and tropical birds and lizards can make a fun and whimsical space.